CREATIVE COCO'NUTS ANSWERS YOUR QUESTIONS – ALL ABOUT YOUR LOGO
December 6, 2019
Whether you're one of our loyal customers or you're thinking of a partnership with Creative Coco'Nuts, you probably have a lot of questions about what a design studio like ours does!
This section of our blog is just for you.
After all, we are professional website designers, we know our stuff, but we definitely want to share our knowledge and expertise about our web design services with you.
If you want a logo that will stand the test of time and the best logo design ideas of the industry, you might have some of the following questions…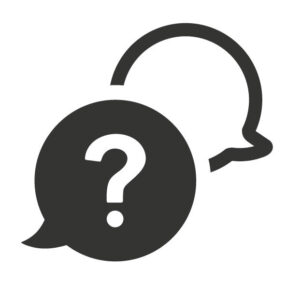 Of course you do!
Having a logo means having a strong brand and an identity that is even stronger. It means putting your name on the map and people being instantly able to recognize you and your brand, anywhere, anytime.
We have a very simple contract with our clients. You provide us with your values, your business plan or your vision. We provide you with our expertise and graphic artists' talent and professionalism to create the best possible logo, the one that you really need and that will turn your venture into a memorable success. Period.
See also:
HOW LONG WILL IT TAKE TO DESIGN MY LOGO?

As you already know, logo designers are not logo making websites that produce images or layouts instantly for a price too good to be true. Like any quality product, logo design takes time.
But not that much, all things considered.
It will take about 10 business days to design your logo. Two weeks, and you're set up for a very long time! Before starting the design process though, we'll make sure you give us all the answers that we need to work and be efficient.
Don't worry, we'll discuss this at the beginning of the project. You trust us with a very important part of your business or organization and we want the end result to be the perfect answer for all your needs.
See also:
TOP 4 REASONS TO CHOOSE A PROFESSIONAL AND LOCAL BUSINESS FOR YOUR BRAND
HOW MANY DESIGNS WILL I GET TO PICK FROM?

It depends on our agreement, but usually, you will get to pick between 2 and 3 designs. This is pretty much the standard for all design agencies and this is why, at Creative CocoNuts, we absolutely want to meet with our clients at the beginning of the creative process. Communication must be crystal clear.
You want more? You have more logo ideas that you want to discuss with us? That's definitively OK! That's what logo development is all about. It's always a work in progress. And once again, no worries, we'll agree on all the terms before starting the process and before payment, of course! 
HOW MANY REVISIONS DO I GET?

Once you've decided which logo design you prefer, you'll get 3 revisions. Once again, this is a pretty standard process, and all the details will be discussed and in our agreement!
Our added value, though, is our flexibility. We know that in today's competitive market, you can chose any creative graphic designer, but with us, you'll have a customized logo that will perfectly answer your needs and launch (or relaunch) your brand in the right direction.
All you need to do is to get involved and provide us with clear instructions if you'd like us to make changes.
Don't you wish all relationships could be as simple as this?

Simply put: Yes!
Once you've made your final payment, you have the copyrights of the finished product that you've agreed on. The final logo is yours, it's your property.
Any fine print?
Well, chances are we're going to be extremely proud of the marketing projects that we've created for you… So we do reserve the rights to show your logo in our online portfolio and social media.
All in all, that's more visibility for you!
WHAT WILL I GET ONCE THE LOGO IS COMPLETE?

You'll receive a file that includes different versions and formats of your logo.
Why? We give you different versions (CMYK, All White, RGB) and different formats (Ai, EPS, PDF, PNG, JPEG) to make sure that if a printer prints your logo, it's exactly as we intended it to look like. It means that the colour reproduction will be perfect. It also means, among other things, that it will look as perfect and consistent on a brochure, a banner or even a mobile application.
Moreover, to preserve the integrity of your logo and your corporate brand or culture, we can create a user guide for you and give you the Pantone codes for future use.
We will design the perfect logo for you so that your presence is strong and long lasting, right from the start.
See also:
Visit our online portfolio today or c
ome and see us – We design logos!
The expert designers of the Coco'Nuts' studio are here to help!
Talk to you soon!