WHAT CREATIVE COCONUTS CAN DO FOR YOU: WEB DESIGN AND DEVELOPMENT
February 16, 2018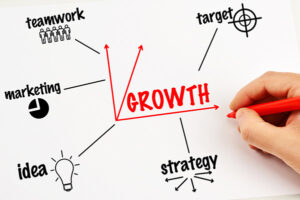 There is a certainty is today's market: it is highly improbable to do business without a website.
Today, most potential customers conduct a thorough online search before going to a physical store and make a purchase. Online shopping is growing exponentially. The perception is that a website legitimizes your business or your organization. In other words, modern customers are not used to trust people who don't have a website or some type of online contact via social media.
By now, you know how crucial having a website is for the visibility and development of your brand (Good branding, and how to use it). But you don't want any website. You want one that has the capacity to generate web traffic and give traction to your products or services. Quite logically, you don't want any designer to put your site and your brand out there.
With us, you are choosing web design and development experts who know the intricacies of the said web. We are also proud of our expertise in customer service. That is the reason why will ask you all the right questions to qualify your needs and make sure that your corporate identity shines via your site.
Creative Coco'Nuts will even help you take a closer look at your business to insure a viable and beneficial web presence. When it comes to web development, our philosophy is based on a fine balance between great design and impeccable functionality. We believe that your site must not only have the most relevant content and an attractive appearance, but must also satisfy the modern customers' needs and expectations (Going mobile friendly).
Here are the 3 principles that we, at Creative Coco'Nuts, rely on to develop, maintain and optimize our valued customers' websites.
Service = Site customization
We believe that customer service is of paramount importance. We will take the time to sit down with you to determine the type of website that your business or organization needs.
Do you need an eCommerce platform or will your site be informational only? Do you need your website to be interactive? Do you need an email marketing campaign or a mobile application?
No matter how simple or complex your site becomes, you will want it to have a high performance. To ease your own user experience, we might suggest to develop it with a "custom content management system" that will allow you to manage its content, even if you are not technology savvy.
In a market that changes very quickly, you might want that flexibility.
Design = Incremental attraction
Design is certainly pivotal for the development of an attractive website. Our expert designers at Creative Coco'Nuts know the fine balance between art (to create something appealing to the eye) and technological knowledge and skills (in a nutshell, to make it work smoothly and fulfill its purpose).
Attraction – It is no secret that a large majority of people are attracted to beauty or at least objects (like websites) that are esthetically pleasing. We know what colour palettes attract and retain the attention of any potential buyer and we will tie it with your corporate image. We know what modern Internet users expect, which is the reason why we will develop a mobile friendly site for you.
Technology – Our extensive web development toolkit allows us to build high performance websites. We won't bore you with the technical jargon, but we use all the necessary web development languages so that the responsiveness of our sites is always optimal. Coding is not something that you can improvise. Creative Coco'Nuts always stays in the loop to keep on being relevant in an industry that evolves fast. Our main objective remains to make your life easy and maximize the performance of your site.
Functionality = Ongoing visibility
There is more. On top of making sure that your site is beautiful and effective, we also incorporate the right content and architecture to respond to how search engines, like Google, establish your ranking. If you sell houses or owe a restaurant, you might not have time to think about the "algorithms in search engines" that will drive people to your site.
Creative Coco'Nuts specializes in what is called "SEO strategy", SEO standing for "Search engine optimization". Simply put, when potential customers type what they are looking for in their search bar, you want the name of your company to be on the first result page and as close to the top as possible. That is how shopping is done today. You have to play the game.
This strategy has several advantages, the main one being that it will attract visitors who research specific products and services. If they land on your page, it means that they already have a genuine interest in what you sell. If your site is beautiful and efficient, your job is almost done, your products or services should sell easily. We can also give you the tools to track the quantity of visitors and "clicks" that your site get, adjust and ensure your website's continuous success and exposure.
You might find many design studios with your search engine, but when it comes to professionalism expertise and web solutions, Creative Coco'Nuts will always provide you with the winning formula : Service + Design + Functionality = Happy customers + attractive and efficient websites + long term viability of the brand.
For more information, please see our Web design & Development service page.