CUSTOMIZED PRINTED MASKS: EVERYTHING YOU NEED TO KNOW
November 16, 2020
Creative Coco'Nuts is offering Custom Printed Masks! Feature your logo, slogan, or brand on masks designed just for you.

Professional, comfortable, and affordable, these masks are the fashion statement that will boost your business.
Create a unified image for your employees with custom masks, and hand them out to your loyal customers. Either way, you're creating walking advertising for your business. Now that's innovation!
Why should I order customized masks for my company?
Stay ahead of your competitors with custom printed masks. We're here to help you get that edge.
Masks are not only a safety measure, but also a business opportunity. Wearing your customized mask will create brand awareness about your company while preventing the spread of COVID-19.
Customize your masks with a company slogan, a social media handle, or some fun images, and you'll be well on your way to meeting your business objectives and making a noticeable impression.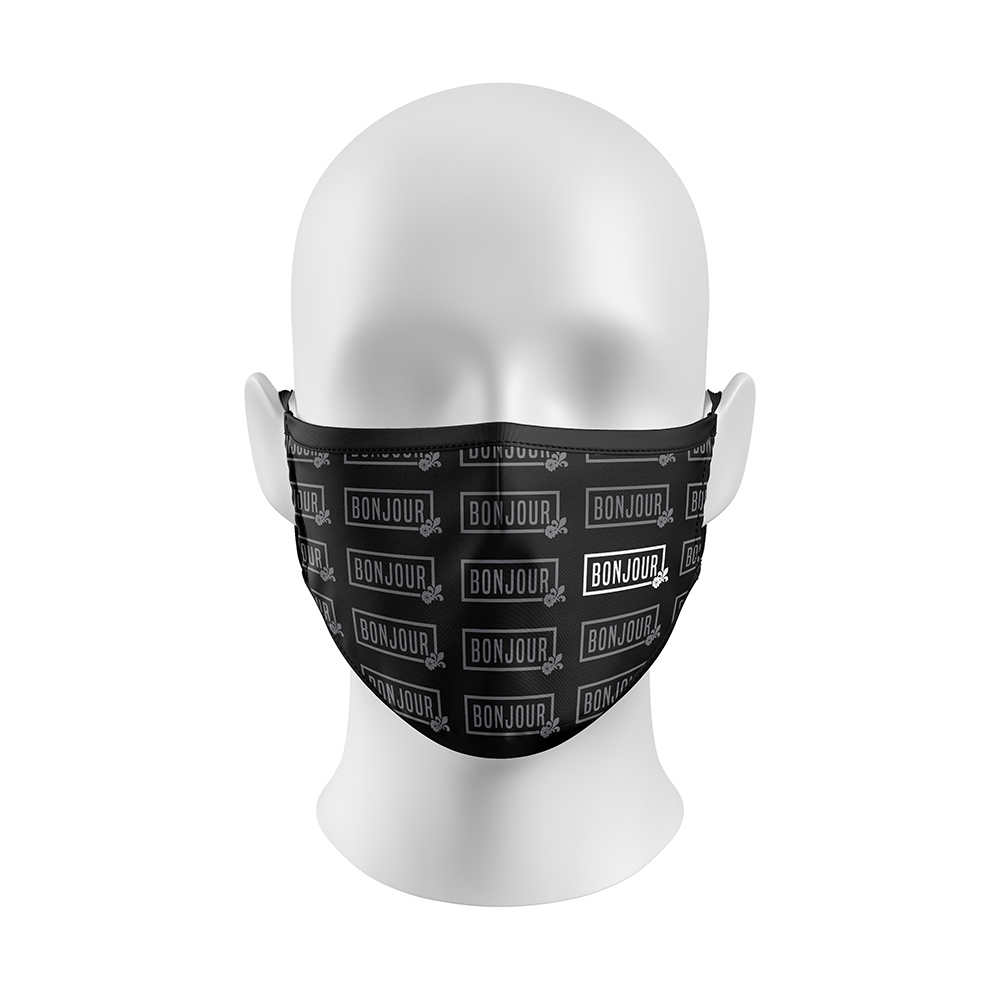 Show your dedication to safety and responsibility. Custom masks associate your brand with professionalism and develop a positive corporate identity. They are a visual reminder that you are committed to keeping Albertans safe as case numbers continue to rise.
Are the masks reusable/washable?  
Yes. Our masks are washable and can be worn again. They are machine wash safe and a more sustainable option than disposable face masks.
We offer adult and junior face masks. Both sizes have adjustable straps behind the ears to maximize comfort and fit.
The dimensions of adult masks are 24 x 15 cm. They are one size fits all.
For our junior sizes, you can style your little entrepreneurs with your company logo, or have masks printed with school colours and a mascot. Why not show some socially distanced school spirit?


Our face masks have three layers: an outside polyester layer that will feature your logo, and two inside layers of tightly woven 100% cotton.
We offer masks with and without metal nose strips so you can opt for a more secure fit, if you so choose.
Please remember that our masks are not a substitute for medical grade masks, but they are perfect for day to day use. They adhere to both Alberta's and Canada's health guidelines.
Is there room for a filter?   
Absolutely! Our face masks have a pocket where you can place a disposable filter, which is a precaution now recommended by Canada's Chief Public Health Officer.

Our masks feature full printing throughout the fabric for a stunning and eye-catching finished product. Expect full colour and vibrant results. Customize your design to include your company colours and the layout that's perfect for you.
Masks aren't just a great marketing tool, they're also a way to give back to your employees and show your appreciation for their hard work during these stressful times. Let them know how much you care by supplying custom printed masks.
We can also design custom holiday masks to bring some festive cheer to your business. Show some holiday flair!
If you decide to place a large order, we can customize your masks even further by including two or more variations on the design. Your employees and customers can have a selection of your branded face masks to choose from!
We're here to help. Contact us for more information and we can design a creative, eye-catching logo just for you. Our knowledgeable graphic designers in Edmonton and Calgary are here to help you present the right image of your brand to the world.
If you already have graphic design ideas or a custom logo in mind, we're happy to make your vision a reality.
And even though we miss seeing the bottom half of people's faces, the information and brand values on a custom mask say more than a smile ever could!
Check out some of our custom printed masks and stay safe!
The expert designers of the Coco'Nuts' studio are here to help!
Talk to you soon!