EVERYTHING YOU NEED TO KNOW ABOUT LOGOS
December 30, 2020
The New Year is finally here! Besides new calendars and gym memberships, it also means that business New Year's Resolutions are back. Want to improve branding? Spice up your marketing campaign? Create brand loyalty? Tick all those boxes (and more!) with a custom designed logo for your business.
Creative Coco'Nuts is here to bring your vision to life with professional logo creation. Whether you're looking to spruce up your brand or represent your tried and true business values, our creative teams in Edmonton and Calgary will design a business logo that fits your needs.
An eye-catching logo isn't only important, it's a necessity.
Customers need to see a logo 5 to 7 times before they remember it.

Let's start with the basics:

Do I need a logo for my brand?
Yes. It's that simple.
If you want to catch the attention of potential customers, make a positive first impression, and create a recognizable brand, you'll need a logo. A logo will also help your brand cut through the sea of competition.
Logos are a quick way for consumers to learn about your company and brand identity before they look you up online. Convey trustworthiness, professionalism, and your company's unique qualities to customers within a few seconds.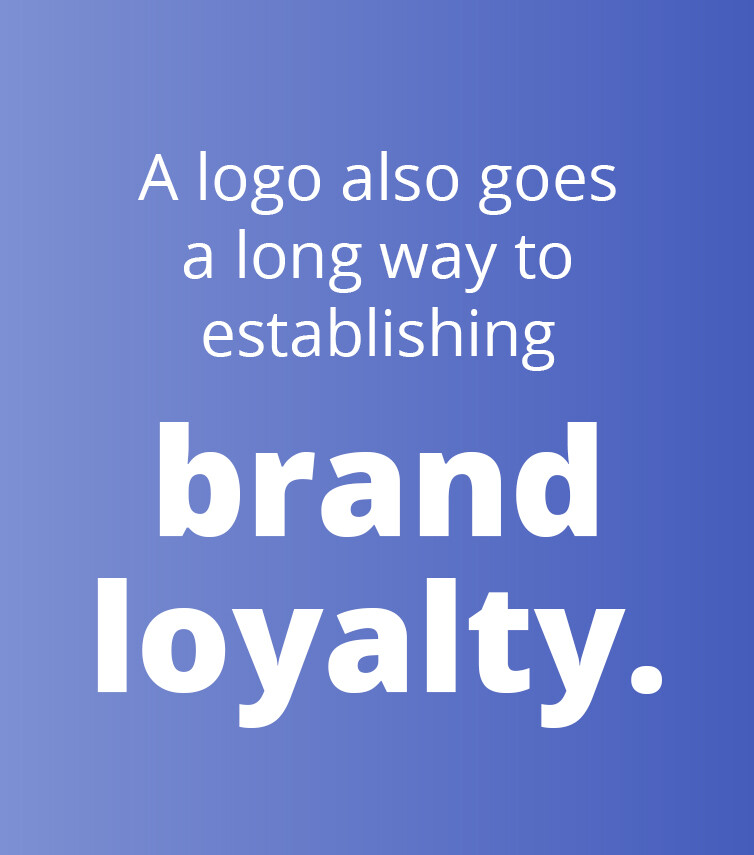 A logo also goes a long way to establishing brand loyalty.
Consumers can easily pick out a logo, especially a familiar one, when they're scanning shelves at their local retailer or scrolling through their social media feed.
A good logo is memorable.
If your logo is too busy or poorly developed, potential customers are unlikely to give it a second thought. They may even quickly hit the back button and look for a company that has a more official looking logo.
A good logo is simple.
Since your logo is the face of your brand and the first impression people have of your company, it needs to be clear and inviting.
There's no need to spell everything out for your audience—in fact, leaving things to the imagination creates more interest.
A good logo is distinct.
When there are so many products competing for attention, it is important for a logo to stand out from the pack.
Your logo should evoke core values of your brand and represent what you bring to the table.
What does the logo design process look like?  
Logo creation can seem daunting but it's really nothing to worry about! We're here to shed some light on the process.
Getting to know your brand  
Our graphic design team will get to know your business goals and brand values.
We'll probably ask questions like:
What is the voice of your brand? (formal/informal, etc.)

What do you want consumers to understand when they look at your logo?

How would you describe your brand?

Understanding the competition   
We'll dig deeper into your industry to understand your competition and what design concepts will be the most successful. We won't just look at the available content—we'll also consider what gaps exist and how your brand's logo can fill that niche.
Our graphic design consultants will create versions of your logo with our graphic design software and adjust the drafts to fit your needs. Open communication is key, and we'll share drafts with you and ask for input.
Colours, shapes, and typography are all elements to consider.
When it comes to logos, the options are limitless. Contact us for graphic design help, logo ideas, and logo development.
Happy New Year and stay safe!
See also:
The expert designers of the Coco'Nuts' studio are here to help!
Talk to you soon!